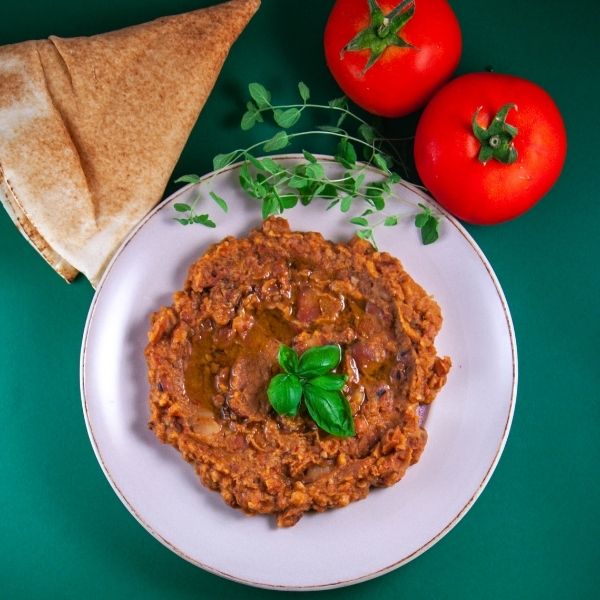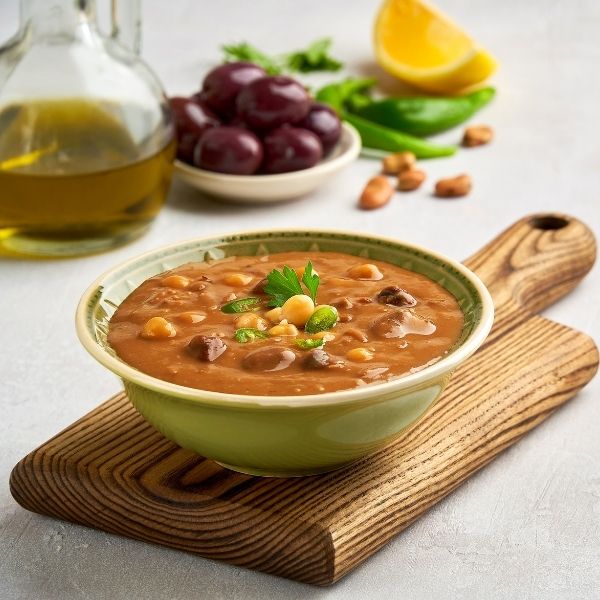 Foul Baladi (Egyptian Fava Beans) by "Nakhly" - 1KG
Description
Ingredients & Allergens
Nutritional information
Care & Packaging
It is probably the oldest edible plant in the Western world, which entered the local menus as early as the biblical period.
The dark and beloved stew served on top of hummus or as a dip, is made from this bean, which is considered the national dish of Egypt, where falafel is also made from it. Meaning it is possible and worthwhile to prepare a wide and delicious variety of great dishes.
The dry bean, like any legume, is high in protein and low in calories. It is rich in dietary fiber and contains essential minerals like calcium, iron and potassium. It has a nutty and sweet taste and a soft texture, especially when peeled before cooking.
Ingredients: 100% Foul Baladi

May Contain: Peanuts, gluten, cereals, soy, sesame, celery, mustard, lupin, nuts (hazelnut, walnut , almond ,pine nut).
Energy 1255kj/300kcal

Fat 1.5g

of which Saturates 0

Carbohydrates 33g

of which Sugars 1g

Fibre 25g

Protein 26g

Salt 0.04g
Storage: Keep in a cool, dry place

Package: Recyclable plastic bag
Foul Baladi (Egyptian Fava Beans) by "Nakhly" - 1KG