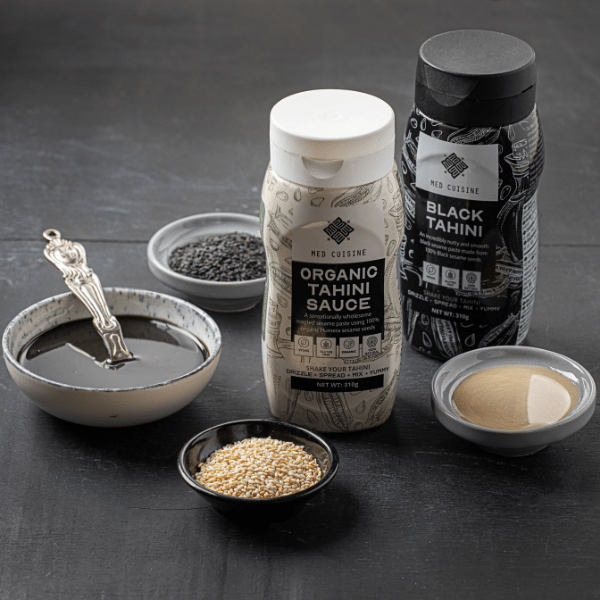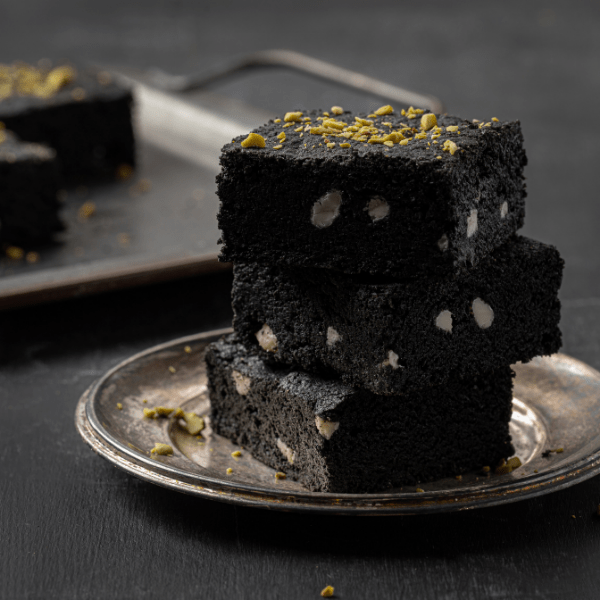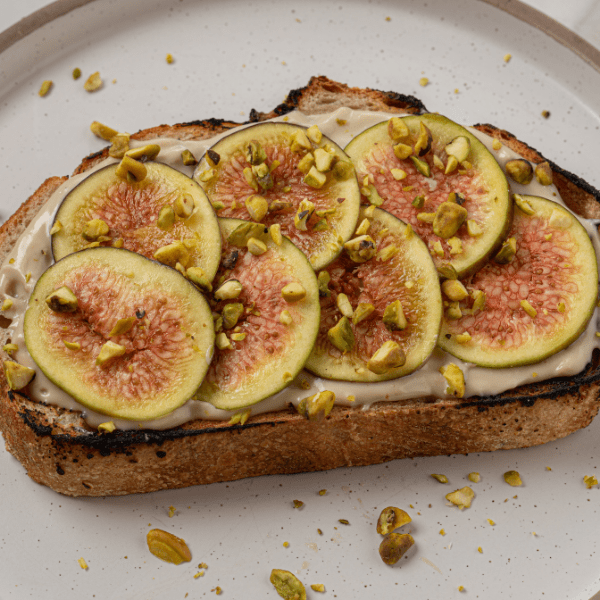 TAHINI LOVER BUNDLE
£15.99
Regular price
£17.97
Subscription • Save
Description
Ingredients & Allergens
Nutritional information
Care & Packaging
A perfect trio of the MED bestsellers:
Organic Tahini: A sensationally wholesome roasted sesame paste using 100% organic Humera sesame seeds.
In the gorgeous green lands of Ethiopia, you will find the world's finest Humera sesame. Our Tahini features the finest organic examples of these sumptuous seeds, traditionally roasted to create a magnificently moreish and versatile paste. From bread bases to butter and hummus recipes, this is a divine addition to sweet and savoury meal alike.
Sweet Sesame Butter Tahini Sauce: A delicious, creamy Humera sesame sauce with evocative vanilla accents.
Combining the finest, passionately roasted Humera sesame seeds with divine vanilla flavours, our Sweet Sesame Butter is a fresh spin on our beloved tahini.
From pancake topping to smoothie's highlight, its aromatic vanilla taste and nutty flavour is a wonderful addition to every sweet treat.
Black Tahini: An incredibly nutty and smooth black sesame paste made from 100% Black sesame seeds.
Our Black Tahini embodies the incredible nutty taste these special seeds produce. Their incredible culinary versatility is matched by nutritional strength, with just 1/3 cup containing your daily calcium intake. It can be used the same way as standard tahini but offers a richer, deeper flavour – not to mention its stunning colour.
Organic Tahini:
Ingredients: Roasted & ground organic single origin Humera sesame seeds (100%)
Allergens: Sesame seeds

Sweet Sesame Butter Tahini Sauce
Ingredients: Roasted & ground humera sesame seeds (84%), nutriose fiber, demerara sugar, vanilla extract, salt.
Allergens: Sesame seeds
May Contain: Traces of soy and lecithin

Black Tahini:
Ingredients: Roasted & ground black sesame seeds (100%)
Allergens: Sesame seeds
Organic Tahini:
Energy 2929kj/700kcal
Fat 62g
of which Saturates 9.8g
Carbohydrates 10g
of which Sugars 0.9g
Fibre 0.9g
Protein 23g
Salt 0.02g

Sweet Sesame Butter Tahini Sauce:
Energy 2661kj/636kcal
Fat 51g
of which Saturates 9g
Carbohydrates 25g
of which Sugars 6.g
Fibre 2g
Protein 21g
Salt 0.3g

Black Tahini
Energy 2881kj/688kcal
Fat 63g
of which Saturates 9.8g
Carbohydrates 7g
of which Sugars 0.8g
Fibre 3.8g
Protein 21.3g
Salt 0.21g
Calcium 1170mg
Storage: Keep in a cool, dry place

Package: 100% recyclable "PET" squeeze bottle
TAHINI LOVER BUNDLE
£15.99
Regular price
£17.97